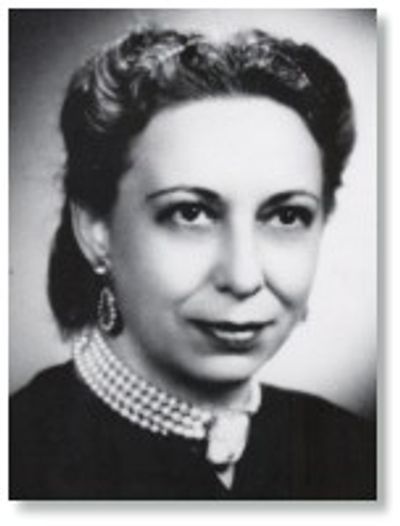 Alicia Dickerson Montemayor
Laredo, Texas, United States
---
About Alicia Dickerson Montemayor
---
Alicia Dickerson Montemayor (August 6, 1902 – May 13, 1989) was an American civil rights activist from Laredo, Texas, the first woman elected to a national office not specifically designated for a woman, having served as vice president general of the interest group, the League of United Latin American Citizens. She was the first woman to serve as associate editor of the LULAC newspaper and the first to write a charter to fund a LULAC youth group. Montemayor urged the inclusion of girls and women into Latin American activism and also promoted the interests of middle-class Mexican-Americans. She is a designated honoree of Women's History Month of the National Women's History Project.
Birth Chart and Planetary Positions of Alicia Dickerson Montemayor
---
Astrological portrait of Alicia Dickerson Montemayor
---
Here you will read about qualities of Alicia Dickerson Montemayor that may be familiar to you as well as a few that might seem new. Together the various features listed below, comprise an astrological portrait of Alicia Dickerson Montemayor as a unique person
For a more detailed analysis, check out Astro Reports.
How Alicia Dickerson Montemayor Appears to Others:
The Essence of Who Alicia Dickerson Montemayor Is:
Alicia Dickerson Montemayor's Emotions and Feelings:
How does Alicia Dickerson Montemayor Think and Communicate:
Alicia Dickerson Montemayor's Love and Romance:
Alicia Dickerson Montemayor's Drive and Ambition:
Current important phases/events in Alicia Dickerson Montemayor's life
---
Alicia Dickerson Montemayor's relationships
---
Astrological aspects and planetary data / tags for Alicia Dickerson Montemayor: Sun 13 Leo, Moon 21 Virgo, Mercury 7 Leo, Venus 14 Cancer, Mars 11 Cancer, Jupiter 12 Aquarius, Saturn 23 Capricorn, Uranus 17 Sagittarius, Neptune 2 Cancer, Pluto 19 Gemini, Mercury Opposition Jupiter, Sun Trine Uranus, Sun Opposition Jupiter, Venus Conjunct Mars, Sun Conjunct Mercury, Sun Semi Sextile Venus, Sun Semi Sextile Mars, Venus Quincunx Jupiter, Mars Quincunx Jupiter, Uranus Opposition Pluto
Categories related to Alicia Dickerson Montemayor: Texas, 1989 deaths, Hispanic and Latino American women in the arts, August 6 births, Activists from Texas, Texas) alumni, Writers from Texas, People from Laredo, Activists for Hispanic and Latino American civil rights, 20th-century American women, Chicana feminists, 1902 births, 20th-century American people, Martin High School (Laredo, Laredo Community College alumni, Folk artists