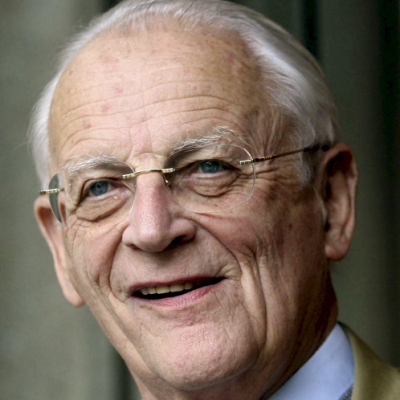 Alain Louis Jules Touraine
Hermanville-sur-Mer, Normandy, France
---
About Alain Touraine
---
Alain Touraine (French: [tuʁɛn]; born 3 August 1925) is a French sociologist. He is research director at the École des Hautes Études en Sciences Sociales, where he founded the Centre d'étude des mouvements sociaux. Touraine was an important figure in the founding of French sociology of work after World War II and later became an internationally-renowned sociologist of social movements, particularly the May 68 student movement in France and the Solidarity trade-union movement in communist Poland.
Birth Chart and Planetary Positions of Alain Touraine
---
Astrological portrait of Alain Touraine
---
Here you will read about qualities of Alain Touraine that may be familiar to you as well as a few that might seem new. Together the various features listed below, comprise an astrological portrait of Alain Touraine as a unique person
For a more detailed analysis, check out Astro Reports.
How Alain Touraine Appears to Others:
The Essence of Who Alain Touraine Is:
Alain Touraine's Emotions and Feelings:
How does Alain Touraine Think and Communicate:
Alain Touraine's Love and Romance:
Alain Touraine's Drive and Ambition:
Current important phases/events in Alain Touraine's life
---
Alain Touraine's relationships
---
Astrological aspects and planetary data / tags for Alain Touraine: Sun 10 Leo, Moon 25 Capricorn, Mercury 6 Virgo, Venus 7 Virgo, Mars 24 Leo, Jupiter 14 Capricorn, Saturn 8 Scorpio, Uranus 25 Pisces, Neptune 21 Leo, Pluto 13 Cancer, Asc 11 Libra, Mc 14 Cancer, Sun Sextile Ascendant, Moon Sextile Uranus, Mercury Conjunct Venus, Moon Quincunx Mars, Mercury Sextile Saturn, Sun Square Saturn, Sun Sesquiquadrate Uranus, Moon Sesquiquadrate Venus, Venus Sextile Saturn, Mars Quincunx Uranus, Mars Conjunct Neptune, Mars Semi Square Ascendant, Jupiter Opposition Pluto, Jupiter Square Ascendant, Jupiter Opposition Midheaven, Saturn Sesquiquadrate Uranus, Pluto Square Ascendant, Pluto Conjunct Midheaven, Ascendant Square Midheaven
Categories related to Alain Touraine: Living people, Officiers of the Légion dhonneur, August 3 births, École Normale Supérieure alumni, Commanders of the Order of Merit of the Republic of Poland, Lycée Louis-le-Grand alumni, School for Advanced Studies in the Social Sciences alumni, School for Advanced Studies in the Social Sciences faculty, People from Calvados (department), French sociologists, 1925 births, Latin Americanists
Photo attribution: سامان صالحی پریزم, Own work