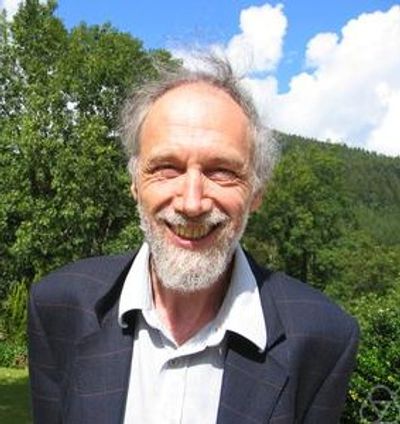 Draguignan, Provence-Alpes-Côte d'Azur, France
---
About Alain Connes
---
Alain Connes (French: [alɛ̃ kɔn]; born 1 April 1947) is a French mathematician known for his contributions to the study of operator algebras and noncommutative geometry. He is a Professor at the Collège de France, IHÉS, Ohio State University and Vanderbilt University. He was awarded the Fields Medal in 1982.
External Links:
Birth Chart and Planetary Positions of Alain Connes
---
Astrological portrait of Alain Connes
---
Here you will read about qualities of Alain Connes that may be familiar to you as well as a few that might seem new. Together the various features listed below, comprise an astrological portrait of Alain Connes as a unique person
For a more detailed analysis, check out Astro Reports.
How Alain Connes Appears to Others:
The Essence of Who Alain Connes Is:
Alain Connes's Emotions and Feelings:
How does Alain Connes Think and Communicate:
Alain Connes's Love and Romance:
Alain Connes's Drive and Ambition:
Current important phases/events in Alain Connes's life
---
Alain Connes's relationships
---
Astrological aspects and planetary data / tags for Alain Connes: Sun 10 Aries, Moon 16 Leo, Mercury 13 Pisces, Venus 1 Pisces, Mars 21 Pisces, Jupiter 27 Scorpio, Saturn 1 Leo, Uranus 18 Gemini, Neptune 9 Libra, Pluto 11 Leo, Asc 25 Gemini, Mc 28 Aquarius, Sun Opposition Neptune, Mercury Square Uranus, Moon Sextile Uranus, Sun Trine Pluto, Moon Conjunct Pluto, Mercury Quincunx Pluto, Moon Quincunx Mercury, Sun Sesquiquadrate Jupiter, Sun Semi Square Midheaven, Venus Square Jupiter, Venus Quincunx Saturn, Venus Conjunct Midheaven, Mars Square Uranus, Mars Square Ascendant, Jupiter Trine Saturn, Jupiter Semi Square Neptune, Jupiter Quincunx Ascendant, Jupiter Square Midheaven, Saturn Semi Square Uranus, Uranus Conjunct Ascendant, Neptune Sextile Pluto, Pluto Semi Square Ascendant, Ascendant Trine Midheaven
Categories related to Alain Connes: Living people, April 1 births, 1947 births, École Normale Supérieure alumni, Foreign associates of the National Academy of Sciences, Mathematical analysts, Institute for Advanced Study visiting scholars, Members of the Norwegian Academy of Science and Letters, Members of the Royal Danish Academy of Sciences and Letters, Collège de France faculty, Differential geometers, Foreign Members of the Russian Academy of Sciences, 20th-century French mathematicians, 21st-century French mathematicians, Members of the French Academy of Sciences, Vanderbilt University faculty, Participants in the Les Houches Physics Summer School, Fields Medalists, Clay Research Award recipients
Photo attribution: Renate Schmid, Mathematisches Institut Oberwolfach (MFO), https://opc.mfo.de/detail?photoID=6475