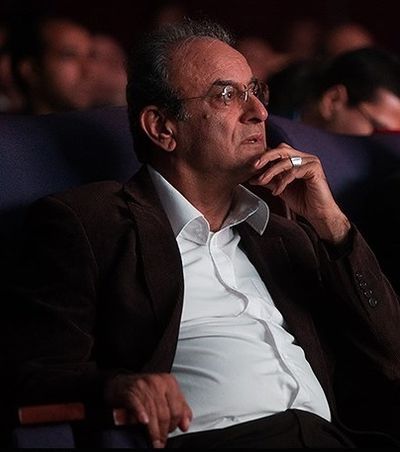 ---
About Abbas Torabian
---
Abbas Torabian (عباس ترابیان, born 12 January 1952, Tehran, Iran)[citation needed] is the former team manager of Iran national football team and is the current head of futsal committee in Islamic Republic of Iran Football Federation. He was deputy chairman of the Esteghlal FC from 1998 to 2008 and was appointed as head of the futsal committee by Ali Kafashian in November 2008. He became team manager and director of Iran national football team in April 2011 after his successful talks with Carlos Queiroz to become head coach of national team but resigned in November 2011 to continue his career at futsal committee. He was an employee in the Ministry of Petroleum before starting football careers.
Birth Chart and Planetary Positions of Abbas Torabian
---
Astrological portrait of Abbas Torabian
---
Here you will read about qualities of Abbas Torabian that may be familiar to you as well as a few that might seem new. Together the various features listed below, comprise an astrological portrait of Abbas Torabian as a unique person
For a more detailed analysis, check out Astro Reports.
How Abbas Torabian Appears to Others:
The Essence of Who Abbas Torabian Is:
Abbas Torabian's Emotions and Feelings:
How does Abbas Torabian Think and Communicate:
Abbas Torabian's Love and Romance:
Abbas Torabian's Drive and Ambition:
Current important phases/events in Abbas Torabian's life
---
Abbas Torabian's relationships
---
Astrological aspects and planetary data / tags for Abbas Torabian: Sun 21 Capricorn, Moon 22 Cancer, Mercury 28 Sagittarius, Venus 11 Sagittarius, Mars 26 Libra, Jupiter 7 Aries, Saturn 14 Libra, Uranus 11 Cancer, Neptune 21 Libra, Pluto 21 Leo, Sun Quincunx Pluto, Sun Square Neptune, Mercury Sextile Mars, Venus Semi Square Mars, Venus Trine Jupiter, Venus Sextile Saturn, Venus Quincunx Uranus, Mars Conjunct Neptune, Jupiter Square Uranus, Jupiter Sesquiquadrate Pluto, Saturn Square Uranus, Saturn Conjunct Neptune, Neptune Sextile Pluto
Categories related to Abbas Torabian: Living people, 1952 births, January 12 births, Iranian football chairmen and investors, Iran business biography stubs
Photo attribution: Erfan Kouchari, https://www.tasnimnews.com/fa/media/1395/02/16/1066967/%D9%85%D8%B1%D8%A7%D8%B3%D9%85-%D8%B1%D9%88%D9%86%D9%85%D8%A7%DB%8C%DB%8C-%D8%A7%D8%B2-%D9%BE%DB%8C%D8%B1%D8%A7%D9%87%D9%86-%D8%AA%DB%8C%D9%85-%D9%85%D9%84%DB%8C-%D9%81%D9%88%D8%AA%D8%A8%D8%A7%D9%84