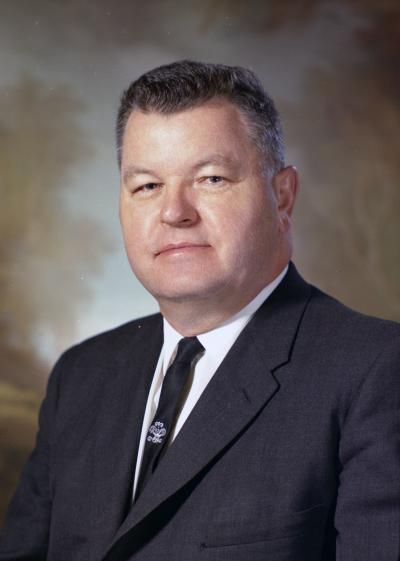 Everett, Washington, United States
---
About A. L. Rasmussen
---
Albert Lawrence "Slim" Rasmussen (October 10, 1909 – January 6, 1993) was an American politician in the state of Washington. He served in the Washington House of Representatives from 1949 to 1961 for district 28, and in the Senate from 1961 to his resignation in November 1967 due to his election as Mayor of Tacoma. He served again in the Senate from October 1971 to fill the unexpired term of John T. McCutcheon, and would serve until his death on January 7, 1993.
Birth Chart and Planetary Positions of A. L. Rasmussen
---
Astrological portrait of A. L. Rasmussen
---
Here you will read about qualities of A. L. Rasmussen that may be familiar to you as well as a few that might seem new. Together the various features listed below, comprise an astrological portrait of A. L. Rasmussen as a unique person
For a more detailed analysis, check out Astro Reports.
How A. L. Rasmussen Appears to Others:
The Essence of Who A. L. Rasmussen Is:
A. L. Rasmussen's Emotions and Feelings:
How does A. L. Rasmussen Think and Communicate:
A. L. Rasmussen's Love and Romance:
A. L. Rasmussen's Drive and Ambition:
Current important phases/events in A. L. Rasmussen's life
---
A. L. Rasmussen's relationships
---
Astrological aspects and planetary data / tags for A. L. Rasmussen: Sun 16 Libra, Moon 8 Virgo, Mercury 20 Libra, Venus 28 Scorpio, Mars 26 Pisces, Jupiter 29 Virgo, Saturn 19 Aries, Uranus 17 Capricorn, Neptune 19 Cancer, Pluto 26 Gemini, Sun Opposition Saturn, Mercury Square Uranus, Sun Square Uranus, Sun Square Neptune, Mercury Opposition Saturn, Sun Conjunct Mercury, Mercury Square Neptune, Venus Trine Mars, Venus Sextile Jupiter, Venus Quincunx Pluto, Mars Opposition Jupiter, Mars Square Pluto, Jupiter Square Pluto, Saturn Square Uranus, Saturn Square Neptune, Uranus Opposition Neptune
Categories related to A. L. Rasmussen: 20th-century American politicians, Washington, October 10 births, Members of the Washington House of Representatives, Washington (state) politician stubs, Washington (state) Democrats, 1993 deaths, Washington (state) state senators, Politicians from Everett, 1909 births, Mayors of Tacoma, Pierce County Councillors
Photo attribution: Vibert Jeffers, Senator A. L. Rasmussen, 1967, Jeffers, Vibert, Susan Parish Photograph Collection, 1889-1990, Washington State Archives, Digital Archives, http://www.digitalarchives.wa.gov, [accessed 15 Feb 2015]